Community Page
Welcome to the Sorrento at Deer Creek Community Page! We hope this page will be a great resource to you for announcements and events at our community.
October 2022 Event Calendar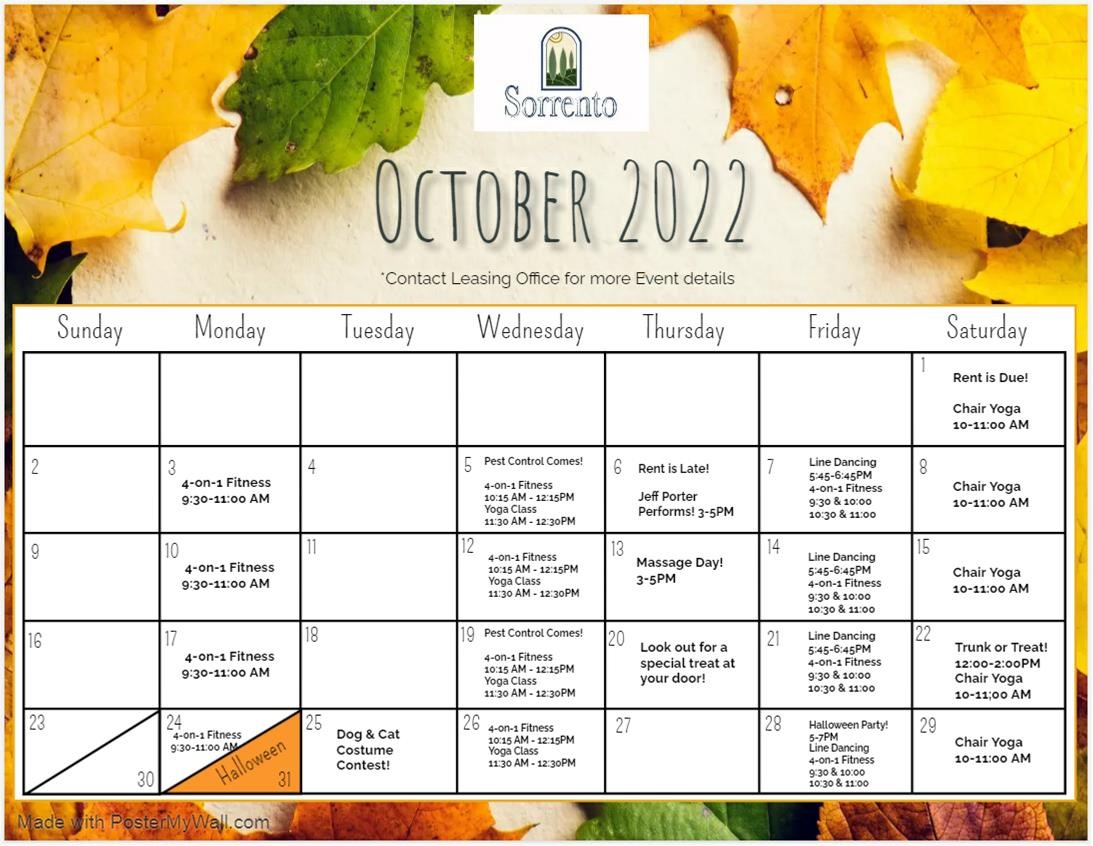 Sorrento Sliders
Are you interested in learning fun line dances and meeting fellow community members? Join the Sorrento Sliders on Friday at the Sorrento Clubhouse from 5:45-6:45 pm!

Classes are no cost, but you do need to sign up here!


$25 off Chemical Peels
Chemcals peels are one of the most popular spa treatments in Kansas City. Did you know you can take advantage of the Sorrento Spa and recieve these popular treatments right in our community? Now through the end of October, enjoy $25 off chemical peel treatments!

Contact Casey at 913-486-8646 or email [email protected] to schedule your appointment!